The Young Adults Network is a Christian initiative that provides resources and support for individuals who are 21+ and finding their place in life. Many of whom are navigating being part of a local church and doing day-to-day life as young professionals, entrepreneurs, looking for work, singles or married couples (the list is endless).
We provide relevant spiritual guidance and social activities to help move Young Adults from the pew into service roles blessing others in the local community and the church body for the glory of Christ.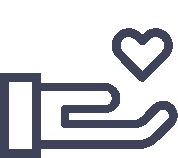 "....give what you have decided in your heart to give, not reluctantly or under compulsion, for God loves a cheerful giver"